The day was hot, a lovely summers day and I must have woken up at 6am, I recently moved into my new house. So I woke up and went downstairs, boxes everywhere, I still had to unpack, but there was one thing on my mind that I wanted to get done… before I left my previous home I was desperately in need of a good vacuum cleaner but I had put off getting one because I knew I was moving into my own home as I was just renting at the time.
So that brings us to, today. I woke up wanting a some-what decent cleaning machine that I could use on a daily basis without it taking up much room or feeling as though I had completed a work-out at the gym after vacuuming a room. So, I set off as I normally do and went straight onto Amazon, literally I buy everything from there, it's so simple, click… click, buy bosh it arrives the next day or a couple days after, quite dangerously really, I spend so much without even noticing.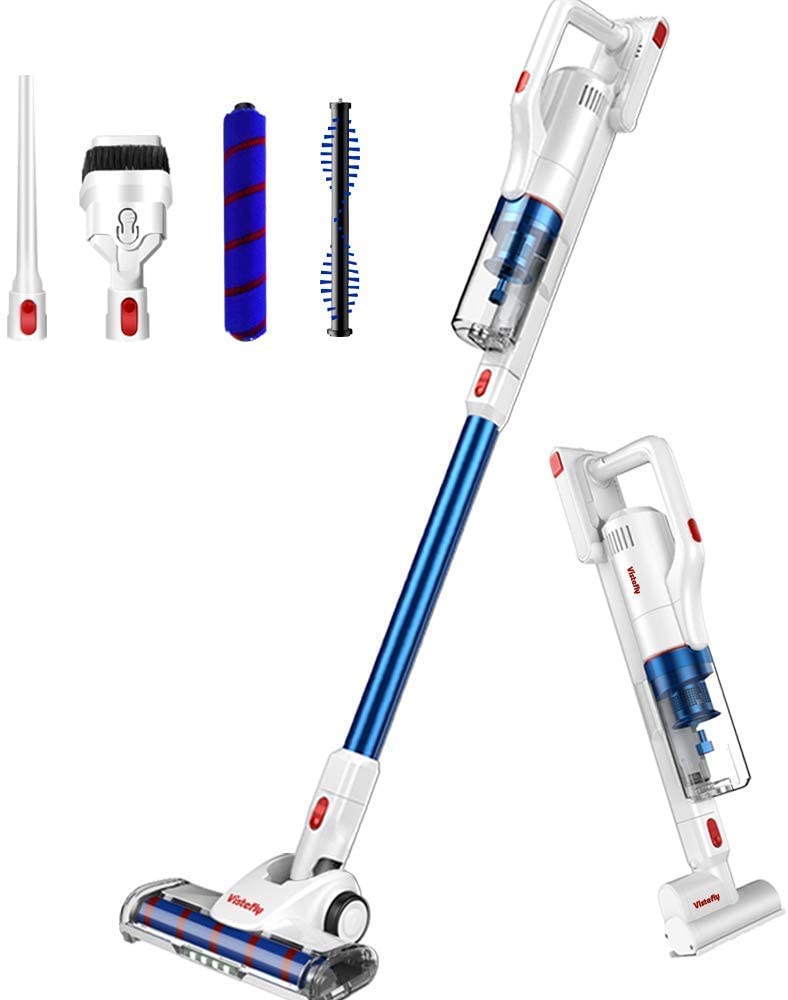 I like being different to the mainstream so me being me, I disregarded the more common vacuum brands like Vax, Dyson or Miele and I found this gem of a vacuum, the brand is "Visterfly" and I've never seen it before, the model was named "V10" so I automatically thought this may had something to do with a Dyson but it didn't look like one, so I started searching online for reviews and came across this one, it was listed in a cheap cordless vacuum post and there were 4 the review went through, all pretty unknown brands which I kind of liked the fact of that, anyhow, I saw that it has interchangeable battery packs available so you can purchase another battery and use them simultaneously while one is recharging which is way cooler than the Dyson v10 which has an inbuilt battery only.
The Visterfly V10 came with 2 attachments and it coverts into a handheld small sized vacuum for quick cleaning. Its' power is pretty impressive, with LED headlights it already had better features than the Dyson v10 and it was like 5x cheaper.. I mean, it was £126.99 and the Dyson is in the regions of £450 I think, or something like £500 for the Absolute model… which is mind boggling for me to understand simply because I now own this Visterfly V10 and it was super well and picks up everything I've tried to vacuum with it so spending another £400 or so seems very pointless to me.
I wanted to share this with everyone as I believe we need to start saving money where we can, spend wisely, remember us as consumers can use our purchases as a form of voting, if everyone buys the giant branded products, they'll only get greedier and continue to raise their prices to line their pockets. Value is accomplished by market competition guys!